The PET preform industry is evolving all the time, and the solutions to make industrial logistics for storage and transportation processes more efficient are constantly being advanced to make production quicker, more eco-sustainable and better quality.
PET preform container is among the most widely used containers, especially in the world of beverages. In the past few decades, the logistics not only for storage and transportation, but for almost every industry have improved significantly. The demands are continuously increasing, and to stay competitive you can miss to cater to the demand and needs, and be prepared with an efficient system, quality equipment and a highly proficient team.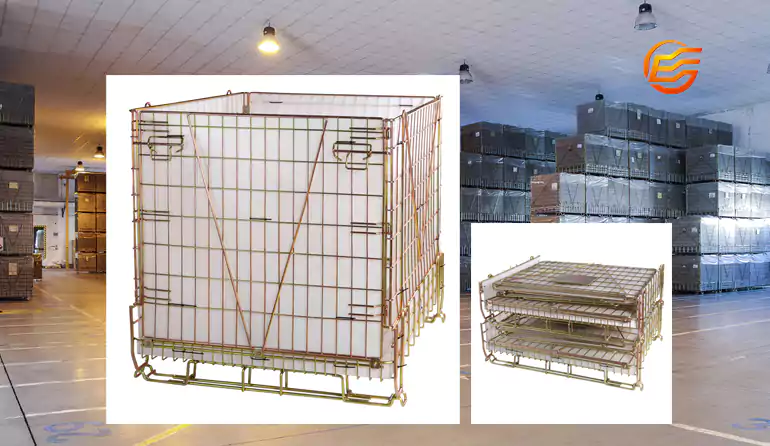 A foldable wire container and PET preform container can help you improve your warehouse operations, and cope up with the ever-changing demands of the industry. They are flexible and apt for several uses and deliver adeptness to the business operations. But, before buying them, there are a few things to keep in mind to make sure you buy the right containers for your warehouse.
Is it Safe?
Safety should be a key concern for every product and every industry. Employees' safety shouldn't be compromised or overlooked at any cost. At E-deck, no matter which ranges of storage container you choose for your warehouse, our containers are made of the highest-quality metals, and using the most advanced technology to ensure the best possible safety. Our containers are efficient enough to reduce muscle stress which is indeed the most common and biggest type of injury caused by moving or lifting of goods in the warehouse.
Is the Supplier Reliable?
Today, there are infinite suppliers offering storage containers for warehouse needs. But, buying from a reliable, reputable supplier can make the difference! E-deck is one of the pioneers in the industry, offering efficient, durable and made-to-order containers to meet every company's needs and demands. Whether you are looking for a wire container, foldable wire container or PET preform container, E-deck is a one-stop destination to meet all your warehouse storage needs.
Is it Durable?
Who wants to invest hard-earned money in a useless or non-durable container? Obviously, no one! The market is big, and so are the products and manufacturers, and that's what makes it more important than ever to make sure the storage container you buy for your PET preform industry is durable and efficient. The PET preform container should be capable of withstanding heavy loads of goods without damaging them. We offer premium quality wire containers that can be easily stacked on top of each other without breaking.
PET preform is a suitable part for designing and developing different types of storage units. At E-deck, we manufacture and supply the best PET perform containers to efficiently manage and handle warehouse operations in the best possible way.
Whether you looking for a storage solution for wine bottles, or a heavy pallet, we have the right storage containers that are apt for your storage needs.